I've been off the news (except for the SONA which I replayed) the past weeks, partly for my own well-being. You see, there is so much more to the Philippines and the Filipino than what's in the news. That is the truth. What gets in the news are – I will be blunt – biases of this and that editorial team from this and that agency. Featuring a 30-second statement out of an hour of speech or report is like zooming in on just a brow out of an entire person's face– it doesn't help audiences form right decisions and opinions. What if the person is actually blind in both eyes but the news is talking about his brow? Does that make any sense?
Inside a taxi late one night, my companions and I were listening to the news through the radio. The anchor was reporting about a drunken man in so-so neighborhood in so-so City  One drunk. On air for a good 10 minutes. I couldn't help myself and blurted out, "how do these people do it? why that drunk out of probably fifty million Filipino men drinking out there? and why always about drunkards? what about the other half who are sober?" There was a few seconds of complete silence and then my companions burst out laughing. I realized it was because one of them, the executive director who was sitting in front, was once infamous for his drinking ways among local partners. He has since sobered up after a health scare. But, seriously, though, whose story gets published or reported? and what about the other half of the story?
So I was taken aback when on meeting my host after the weekend, he asked if I've heard the news- the raid in Ozamiz City that led to the Mayor's death. "How?" I asked (it has been an interesting time since I came here. the news about the Marawi City siege and then Martial Law and everything in between). The response was that the Mayor's security detail fought back. Soon as I got back to my place, I re-connected and replayed the news. Here are my thoughts:
This war on drugs stems from the repeated failure of local government especially Barangay and Municipal/City Local Government Units and citizens to address community issues before they morph into monsters. Once these are out of the community's control, it's not just the locals who suffer but also the wider community. Like what we have right now with this. And, look, the resolution to this drug abuse problem is being commuted back to the originating communities through the community-based MASA MASID (Mamamayang Ayaw Sa Anomalya, Mamamayang Ayaw Sa Iligal na Droga) program in which local teams that also include barangay volunteer-members are put in charge of managing the rehabilitation of drug abuse-surrenderees.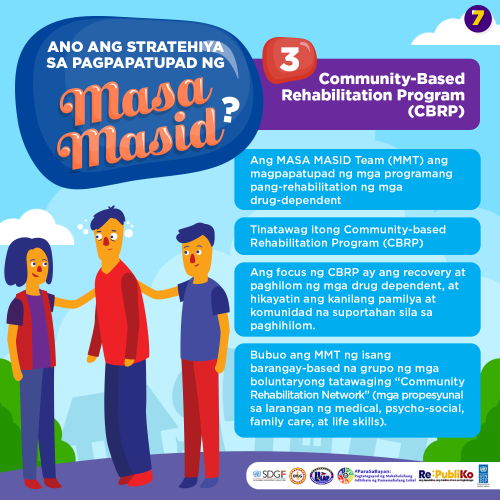 When I was told this, I was "oh.my.god. so many years gone to waste. if only the barangays and the people did this the first time the problem popped out instead of closing their eyes to the problem and believing that it can't be solved thus allowing the problem to grow, grow, and grow out of proportion and control. we're all so back to square one." If I were the President, listening to this, I would've gone and grab the useless Barangay Captain and his cohorts by their ears and drag them a mile. Because- my god, my god, years and years of tax money gone to waste! Not to mention wasted years of otherwise productive lives.
National government DILG's MASA MASID program is news-worthy topic that news agencies have not given equal air time to so that all people (and other countries) know is that the drug abuse problem in the country is being resolved through EJKs (which we should note were in the news as early as then former President Noynoy Aquino's term). This begs the question, how is journalism – the ethical search for and telling of the entire truth – helping the nation to resolve the drug problem? Whose side are news agencies on? Their investors? Their businesses? What sells? Truth should not be sold as if it were a good nor chopped into pieces that make it impossible for audiences to understand the complete whole. Truth is integral to the personhood of human beings. Journalists messing with truth is like them chopping up the human body into unrecognizable pieces that anyone buying cannot distinguish it from minced livestock meat.
Finally, the people. The masses. What's funny about the masses is that they continue to have fiestas and dancing on the streets even when they know where the money that funded the dancing came from. They dance long and hard for fiestas but not for basic medicines and equipments for their village health centers. They sing long and hard at neighbors' birthday parties but not for roads in their villages. They approach the throne like very meek sheep for, like, maybe, food, clothing, shelter, and curse the same throne once they're far away and have gotten the goods. Well, this is the sort of attitude and behavior that produces shit, not freedom, as the outcome.
And so, 1 + 1 = 1001. Elected local officials who live as if they will live forever + citizens not in the proper state of mind + media that keep their cameras on perpetual zoom mode = 1001 kinds of shit.
What is the proper way to go about picking up shit like this?
In any case, the weekend incident in Ozamiz City is yet another call for the nation to reform. Something we should've done a long time ago, since the time of Rizal and Bonifacio. To reform, at the core, means to be authentic. STOP using the people's money to buy collections of Birkins or Hermes bags, luxury cars, or children's tuition into Harvard or Oxford. STOP using the masses as if slaves, your errand boys and girls. STOP knighting family members as second-liners to a throne that's not there. We are a republic. STOP the desire for quick and easy money. We have long ago turned our backs to Juan Tamad. Let's faithfully till the land this time to it's full potential. STOP the thinking that this nation is comprised of just one class or tribe of Filipinos. We are many. We urgently need to learn how 'many' could actually become a strength. STOP everything that has gotten us to this point of in-fighting, back stabbing, and fakery. STOP trying hard to be Americans or like Americans. Let us START to embrace our identity. We are Filipinos. Let us START to listen to old folk songs if only to re-call the life of honor that Filipinos before us strove to live. Let us START to live our positive values of maka-Diyos, maka-bayan, pagtutulungan, pagkakaisa, hiya.